Stuck and frustrated?
Then welcome aboard, you're one step nearer to a Life You Love!
You know the feeling? You're
– stuck in a rut, frustrated, dissatisfied
– disappointed and not getting what you want
– unhappy, flat, stressed, plagued with guilt or don't feel good about yourself
– just not enjoying life as much as you should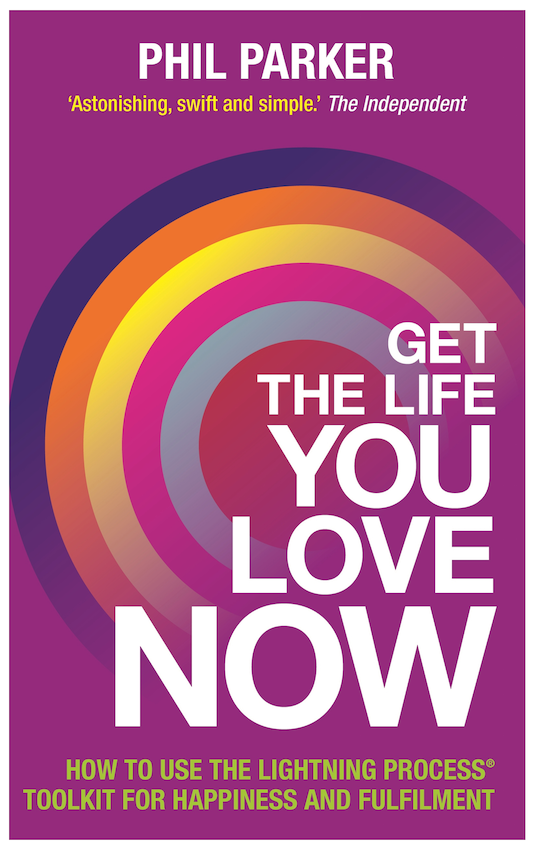 You expected more, you had bigger dreams than this and it's starting to affect you work, relationships and health.
Jenny was feeling low, it wasn't anything particular; it was everything. She found looking after the kids exhausting, her temper was frayed, her passion for her husband, her part time course and even her friends had faded like a sun bleached photo. Maybe this was all she could hope for.
A close friend finally convinced to read the Life You Love NOW book, promising she'd regret it if she didn't. The title seemed a million miles away from her own day to day experience, she really wasn't sure a book could fix up her life, but as soon as she started it, she was captivated. It spoke to her as if it knew her, she especially liked the idea of being able to Spot and Stop the kind of ways of  thinking that were throwing her straight into the deep-end of the 'PIT'. As she read on she realised she did have a choice for a fulfilled life, great relationships and happiness. Applying the tools, just as the book taught her, was she said 'like a miracle – like someone had switched the lights back'.
Based on two decades of research and Phil's world-changing Lightning Process®, 'Get the Life You Love NOW' takes you step-by-step on an amazing journey of self-discovery unlike anything you've ever experienced before.
This book combines new thinking, cutting edge neuroscience, humour and Phil Parker's upside-down perspective to life's problems and their solutions to help you become happy and fulfilled.
Learn how to:
* Use the power of language to release 'stuckness' and create change
* Recognise and interrupt negative thought patterns to change the way your brain works
* Develop awareness of exactly what you need to do differently, so that you can become your own coach
* Choose a new future – and make sure that it happens!
Get the first two chapters free here: Get the Life You Love Now – Chapter I and II
Praise for 'Get The Life You Love NOW'
"I am deeply inspired by Phil Parker. His work is illuminating and practical. In 'Get the Life You Love, NOW' he reveals what you really need to "du" to experience a life you love."
Robert Holden, author of Loveability and Shift Happens!
"Given that 90 per cent of doctor's visits are the result of stress, stress-reducing techniques like the ones taught in Phil Parker's book can be not only life-saving, but happiness- saving. With power tools aimed at helping you unravel limiting beliefs and self-sabotaging behaviours that keep you from thriving, this book is just what the doctor ordered."
Lissa Rankin MD, New York Times bestselling author of Mind Over Medicine
You can now ORDER the 'Get the Life You Love NOW' book.
Price £10.99 plus P&P
The full video 'The Science of Happiness'